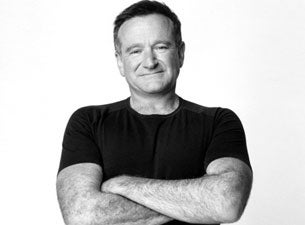 I don't know where to begin. The news that Robin Williams has passed away from suicide is devastating and brings so many different feelings. I am outraged that such a precious human had to die because of depression. I am sadden that so many are shocked because Robin Williams hid it so well, because he shouldn't have had to. And sadly, I am grateful because the only good thing that can come from such a tragedy is the awareness that it brings to this disease and maybe one person won't suffer in silence any longer.
For anyone who has not experienced suicidal thoughts, it is so difficult to understand how things can get that bad. It's not the "things" that you would expect, like losing a job or a break up,  that push you towards suicide, it is when the depression gets so loud that you can't hear your rational thoughts any more. Depression manifests itself in so many ways but one of the worst ways is that it takes over your thoughts.  Your brain is taken hostage by a different voice than your own and this voice takes every thought you have and turns it negative. To make matters worse, it churns out these negative thoughts at a rapid pace so that you can't correct the negative thoughts with rational ones.
Those with depression often suffer from sleeping disorders as well, so these negative thoughts take over 24/7. Imagine living like this for days, weeks and months, that is how long it can take to realize that you are in a depressive episode. You become exhausted at fighting and start to believe the negative thoughts and eventually, you just want it all to end. You're exhausted and all you can think about is finding relief. It feels like the only option is to give up.
I have been there and it still feels shameful to admit it. I didn't want anyone to look at me with that judgement that I was suicidal. I didn't want them to use that word to describe me.  But why does it take using that word to get some people to understand the severity of depression?
We can each make a difference by removing the shame and judgement from our perception of depression and suicide. Talk about mental health openly and without reservations because you could be making a difference to someone who is silently suffering and not even know it. The more we talk, the louder our voices will become and we increase the chance that we can be heard over the depression that someone is silently fighting. Your voice does make a difference.
"No matter what people tell you, words and ideas can change the world"

Robin Williams
Thank you Robin for sharing your joy with us, I only wish we could have saved you from your pain.